Privacy Statement
Freedom Testing respects the privacy of all users of this site and sees to it that all personal data are treated confidentially. When you visit our site, various data will be collected in order to offer you an optimum service.

We respect your right to privacy.

At Freedom Testing we collect only the information necessary for us to complete your order or to contact to you regarding the status of your order. The information we collect includes your name, email address, shipping address, billing address, phone number, and/or credit card for payment.
Freedom Testing will not rent or sell your name or personal information without your permission.


What data are being used by Freedom Testing?
The data that are used by Freedom Testing exists in two categories. On one hand, these are the data that you fill in when you place an order on this website. These data contain your name, address etc. On the other hand, there are the so called 'traffic data' of the visitors of this website. The IP address of your computer will always be checked to ensure proper transactions.


Use of the Information supplied by you
The information you supply to make an order is only required for 2 reasons:
1. to allow us to process your order and for online administration;
2. to make sure we can provide you with the best products, benefits and service possible.

By using the site, you signify your assent to the Freedom Testing Privacy Policy. If you do not agree to this policy, please do not use this site. We reserve the right to make changes to our Privacy Policy. Any change to the policy will be published on this page so that you are always aware of it. Your continued use of the site will signify your acceptance of these changes.

Language
HIV Blog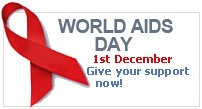 Testimonials
Your test kits are really easy to use. Thanks for the fast delivery as well....

I did not know that HIV and Syphilis test kits do exist until I found out about your site....

A very great test kit. Thank you for selling such a wonderful product !...