Feedback
Please spare some time to provide us your feedback about our website and the products.


Language
HIV Blog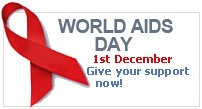 Testimonials
Your test kits are really easy to use. Thanks for the fast delivery as well....

I did not know that HIV and Syphilis test kits do exist until I found out about your site....

A very great test kit. Thank you for selling such a wonderful product !...