Frequently Asked Questions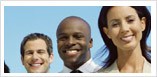 1. What Is HIV Testing?
HIV testing tells you if you are infected with the Human Immunodeficiency Virus (HIV) which causes AIDS. These tests look for "antibodies" to HIV. Antibodies are proteins produced by the immune system to fight a specific germ.

They are the two species of HIV infect humans: HIV-1 and HIV-2.
HIV-1 is more virulent. It is easily transmitted and is the cause of the majority of HIV infections globally. HIV-2 is less transmittable and is largely confined to West Africa. Labpro Rapid Screen Self Test Kit For HIV 1 AND HIV 2 is able to detect HIV 1 and HIV 2 in 5 minutes.


2. Why and who should test for HIV?
HIV is a virus that causes AIDS (Acquired Immune Deficiency Syndrome). Anyone can be at risk. Most infected people do not know their HIV status as they look and feel well. Most common routes of infection are:

· Unprotected sexual contacts with infected person(s)
·  Repeated use of needles in connection with drugs
·  Use of unsafe blood products or transfusion with infected blood
·  Transfer of infection from a positive mother to her child
·  Intravenous drug users
·  Health care workers who take blood sample


3. When Should I Get Tested?
If you become infected with HIV, it usually takes between three weeks and two months for your immune system to produce antibodies to HIV. An average time for "Window Period" is 3 months.

If you think you were exposed to HIV, you should get yourself tested early. You can conduct the first HIV test right away and second HIV test after the three months "Window Period". During this "Window Period" an antibody test may give a negative result but you still can transmit the virus to others if you are infected.


4. Can I use the test more than once?
The lancet is for one-time use only. Once you pricked, the lancet will be retracted to avoid contact of the needle to other people to avoid infection.

The test device is for one-time use only.


5. Is there any HIV present in the HIV test kit and can I be infected by the test?
There is no HIV present in the HIV test kit and you cannot be infected by a newly unused test kit. The contents of the rapid test kit are sealed in air tight packaging and the lancet has been sterilised. The test cassette is double sealed to avoid any air contamination.

All returned test kits will be destroyed immediately and will not be re-used.


6. What do you mean by 'window period' ?
"Window Period" is the time it takes for the body to produce antibodies after infection has begun. The standard tests for HIV do not detect the virus itself, but the antibodies that the body produces in response. During the period before the antibodies are produced, a person can be infected with HIV and can infect others, but still test negative on the HIV antibody test.

Window period usually lasts until up to 6 weeks (meaning the antibodies are present only after the 6th week from the initial contact). Some are detected present in as early as 3 weeks period while in some rare cases, antibodies are detectable after 5-6 months. It is advisable to conduct multiple tests in order to be confirmed.


7. Why do I need to get tested early since there is no cure for HIV?
There is no cure for HIV but by getting tested early, the amount of the virus in the body can be controlled and monitored thanks to the early medication. This can prevent it from turning into AIDS. This can helped you to live a normal life and without any much health complications. Some HIV positives people still live normally, carrying out daily activities like a usual person even more than 20 over years with HIV in their body due to early medication.

Once it turns into AIDS (due to late diagnosis and with all the final symptoms), medications are harder to suppress the virus any more and might lead to death. Second, if you know you are infected, you can take all necessary precautions to prevent the spread of HIV to others.


8. How accurate is the HIV and Syphilis Rapid Screen Self Test Kit?
The Rapid Screen Self Test Kit is comparable to the tests which are used in many professional laboratories and hospitals. The test is very reliable and have accuracy more than 99.98% if used correctly according to the instruction manual.


9. How reliable are the HIV and Syphilis Rapid Screen Self Test Kit?
Labpro Test Kits are approved by major health boards in various countries. They are being used in government hospitals and campaigns (blood donation etc) where immediate results are required.


10. What if I am tested negative?
If you have tested negative, this means that no antibodies against HIV have been found in your blood at the moment of testing. Similar to a test at the laboratory, it is not necessary to do a confirmatory test.

People who were recently infected may test negative and give inaccurate result if they get tested too soon after being infected with HIV. This is due to the window period. That is why Labpro suggest similar additional tests to be carried out around 30 days after the initial testing. Same rules apply to those people who are tested in clinics as they are required to do further tests in a duration between 3 weeks to 6 weeks after the date of the suspected risk infection.


11. What if I am tested positive?
If you are tested positive using our screen test, you have to consult the doctor for a further confirmation test. The doctor will also provide you with the necessary guidance and medication needed for you to carry on your life. A positive result does not mean you have AIDS.


12. What is the chance of a false negative result?
A false negative result means that you get a negative test result, but although you performed the test according to the instructions for use, you appear to be HIV infected after all. In clinical studies and in practice there are no recordings of false negative test results for our Labpro HIV and Syphilis test kits. Therefore, if the test is performed according to the instructions, the chance of a false negative test result is statistically negligible.

False negative results could be due to the test carried out within the "Window Period" which the body is still unable to produce the HIV antibody needed to be detected by the test kit.


13. I have difficulties collecting the required amount of blood from my finger. What should I do?
It is important to have a proper blood circulation in the finger before you start collecting the blood. You can create a good blood flow by:

· washing your hands with warm water
· rubbing your hands firmly
· holding your arm low alongside your body for a while

You will have to hold the fingerpicker with a little pressure against the side of your finger on a place without callus. After pushing the white button you encourage the blood flow by stowing the blood in your finger


14. HIV Is a death sentence as there is no cure?
Medications have improved dramatically and so has the life span of people with HIV infection. If you have access to antiretroviral drugs (ARVs) and to medical monitoring, there's no reason you can't live a long life even with HIV infection or AIDS. HIV is not a death sentence, you can still go on normal life like a normal person u see everyday. As long as you have it detected early and proceed to the necessary medications to control the virus.

Late testing results in missed opportunities for preventing HIV infections. During the time between HIV infection and diagnosis, infected persons can transmit HIV to others when they engage in practices that put their partners at risk. HIV transmission could be reduced by increasing awareness of HIV status through early testing.


15. Is Oral sex a risk of getting HIV?
This is one of the questions a lot people misunderstood. Although protected penetrative sex are at the minimal or no risk of HIV infection, it is not totally safe to have an unprotected oral sex. There are theoretical risk where the virus can be transmitted trough oral sex (if there's somehow ulser or bleeding in the gum in contact with the microscopic wound on the private parts)


16. By having common STD means I do not have HIV?
A person can be infected with more than one STD. A person with an untreated STD may also be 6-10 times more likely to pass on or acquire HIV during sex. Risk for infection increases 10 to 300-fold in the presence of a genital ulcer, such as occurs in syphilis or genital herpes.


17. Is my privacy guaranteed if I order at Labpro?
All information you provide to Labpro will be treated confidentially. Your order will be sent to you in a blank, anonymous package without the name of our company or anything about the content on it. Read the privacy statement for more information.

Your credit card statement will only show "LP iPay88". Our company name or URL will not appear in your credit card statement. Your credit card statement will not show anything related to "HIV". Ordering at our website is safe and confidential.


18. How long does it take before my order will be delivered?
After you have made your order and we have received a confirmation of your payment, the order will be send to you within two office days.

For Priority Mail Delivery and Registered Mail Delivery, it will take 5 to 9 working days to get the package to your home.

If your shipping option is Fedex Mail Delivery, you will receive your order in 1-3 working days. For more information please refer to Shipping & Return policy.


19. Do I have to be at home in order to receive my order?
If you choose for Priority Mail Delivery, you do not need to be at home to receive the parcel. The parcel is packed in a small envelope which is small enough to fit into your mail box. The test kit is packed in plain and discreet envelope. There will not be any sign on the envelope indicating that the content is a HIV test kit.

If you choose for Fedex Mail Delivery, the parcel will be sent using Fedex. Please be aware that you need to be at the delivery address in order to accept the package or if you cannot be at the delivery location during the business day, you may sign a Fedex door tag authorizing release of the package without anyone present.

Alternatively, you can call up your local Fedex office and arrange for a delivery time which is convenient to you.

The product will be sent in plain, discrete envelope. Correct email address and phone number are required so that the tracking number can be sent to you


For more questions, please send an email to admin@ifreedomtesting.com

Language
HIV Blog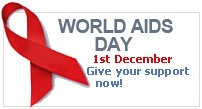 Testimonials
Your test kits are really easy to use. Thanks for the fast delivery as well....

I did not know that HIV and Syphilis test kits do exist until I found out about your site....

A very great test kit. Thank you for selling such a wonderful product !...