Freedom Testing Ltd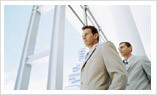 Freedom Testing Ltd was founded in the EU in 2001 and it is a subsidiary of Nexus Laboratories, Malaysia. Freedom Testing office based in the EU is the European Headquarter which is also the organisation's main Headquarter. Freedom Testing is the leading test laboratory specialised in manufacturing and supplying Rapid Screen Self Test Kit for HIV 1 and HIV 2 to various hospitals, clinics and other test labs in the country. This wealth of experience has enabled the company to expand into other markets, making Freedom Testing a main stream supplier of quality rapid test kits to the healthcare sector, through our branches in Germany, Switzerland and Malaysia.

During the year 2002 was a period of strong growth for Freedom Testing. By 2005, Freedom Testing supplied to 60% of the clinics, test labs and hospitals in the nation. While the tremendous success enjoyed by Freedom Testing was a result of the corporation's strong leadership, the growth of the hospital industry also played a vital role increasing sales for Freedom Testing.

There has been substantial pressure placed on industry participants to spend more on R&D dollars as demand increases for the provision of cost-effective medical test kits. More emphasis will be placed on developing in-house testing and diagnostic tools as demand for in-house medical test kits are growing. All test kits manufactured by Freedom Testing have been evaluated and recognised by major countries such as UK, Canada, South Africa, Singapore and Malaysia.

Language
HIV Blog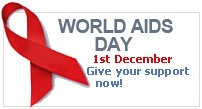 Testimonials
Your test kits are really easy to use. Thanks for the fast delivery as well....

I did not know that HIV and Syphilis test kits do exist until I found out about your site....

A very great test kit. Thank you for selling such a wonderful product !...