| | |
| --- | --- |
| Freedom Testing Products | |
5 minutes for actual results
User Friendly
Highly Sensitive (99.9%) and Highly Specific (99.9%)
Exact HIV Test Kit used in test labs and clinics
Being evaluated in United Kingdom, Canada, South Africa, Singapore and various health boards around the world
USAID Approved HIV Kit


5 minutes for actual results
Highly Sensitive (99.9%)
Highly Specific (99.9%)
Detect treponema antibodies in blood sample
CE Approved Syphilis Kit

Simple Step by step Instructions

Tear open the alcohol prep
Clean your finger
Push in and twist the knob of the lancet
Pull out the knob

Frequently asked questions

What is HIV testing?
Why and who should test for HIV?
When should I get tested?
Can I use the HIV Kit more than once?
Why do you need to get tested early?

Late testing results in missed opportunities for preventing HIV infections. During the time between HIV infection and diagnosis, infected persons can transmit HIV to others when they engage in practices that put their partners at risk. HIV transmission could be reduced by increasing awareness of HIV status through early testing.
Our HIV Test Kit have been evaluated by various major bodies and we are one of the biggest suppliers to Hospitals, Clinics and HIV testing labs.
Language
HIV Blog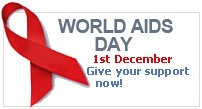 Testimonials
Your test kits are really easy to use. Thanks for the fast delivery as well....

I did not know that HIV and Syphilis test kits do exist until I found out about your site....

A very great test kit. Thank you for selling such a wonderful product !...